Sex, Drugs and Taxation - (2013) - Netflix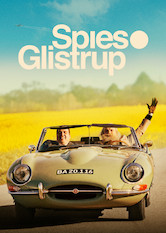 1h50m -
Dramas
This buddy biopic charts the friendship and business dealings of a hard-partying playboy and a timid lawyer who transformed Denmark's travel industry.
Regisseur:

Christoffer Boe

Besetzung:

Trine Pallesen

,

Pilou Asbaek

,

Kasper Leisner

,

Nicolas Bro

,

Jesper Christensen

,

Jacob Hojlev Jorgensen

,

Jacob Højlev Jørgensen

,

Pilou Asbæk

Netflix-Wertung:

6.6/5
Rotten Tomatoes Wertung:
0/100
Verfügbar in:

In deiner Region nicht verfügbar? Melde dich bei ExpressVPN an und schalte Netflix frei!

Verfügbar seit:
2019-11-30
Trailer:
Ähnliche Titel:

Zusammenfassung
Based on true events, two notorious and provocative figures of modern Danish history, Spies and Glistrup, provide a radical view on liberty through money, sex and drugs.
Andere Titel die gerade angesehen werden