Families - (2015) - Netflix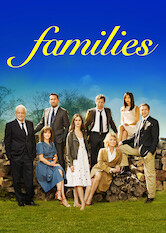 So entsperren Sie jede Film- und Fernsehsendung auf Netflix
1h53m -
Comedies
While sorting out a dispute over his family's rustic estate, a globetrotting businessman becomes drawn to the daughter of his father's former mistress.
Regisseur:

Jean-Paul Rappeneau

Besetzung:

Andre Dussollier

,

Marine Vacth

,

Jean-Marie Winling

,

Guillaume de Tonquedec

,

Gilles Lellouche

,

Mathieu Amalric

,

Claude Perron

,

Karin Viard

,

Nicole Garcia

,

Gemma Chan

Netflix-Wertung:

5.8/5
Rotten Tomatoes Wertung:
0/100
Verfügbar in:

Nicht verfügbar, wo Sie wohnen? Erfahren Sie, wie Sie Netflix entsperren und diesen Titel ansehen.

Verfügbar seit:
2020-02-14
Ähnliche Titel:

Zusammenfassung
Jérôme Varenne, a French financier, lives and works in Shanghai with Chen-Li, his life and business partner. One day, during a short stay in Paris, while paying a call to his mother, he is very displeased to learn from her and his hated brother, that the family house in Ambray is going to be sold. Jerome decides to go to the town where he grew up to see what is going on. Little does he know how eventful his escapade will be. Little does he know that it will change his life from soup to nuts...
Andere Titel die gerade angesehen werden