Lakeeran - (2016) - Netflix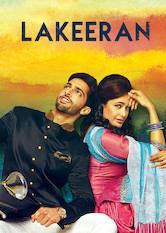 1h51m -
Dramas
Guilt-ridden over his involvement in a fatal car accident, a young ex-pat returns to Punjab, falling for a woman who carries traumas of her own.
Regisseur:
-
Besetzung:

Poonam Sood

,

Satwant Kaur

,

B.N. Sharma

,

B.B. Verma

,

Shavinder Mahal

,

Anita Meet

,

Yuvika Chaudhry

,

Nirmal Rishi

,

Harman Virk

,

Gurinder Rai

Netflix-Wertung:

6.3/5
Rotten Tomatoes Wertung:
0/100
Verfügbar in:

In deiner Region nicht verfügbar? Melde dich bei ExpressVPN an und schalte Netflix frei!

Verfügbar seit:
2019-12-01
Ähnliche Titel:

Zusammenfassung
Lakeeran is an upcoming 2016 Indian Punjabi film produced by Wonderland Amusement Parks Pvt. Ltd. It stars upcoming Punjabi hero Harman Virk and Yuvika Chaudhary in lead roles with Gurinder Rai, Shivendra Mahal, B.N. Sharma and Nirmal Rishi in pivotal roles. With this bold and deeply inspiring story about destiny and the purity of love Wonderland Productions along with hero Harman Virk promises to take the audiences through a whirlwind of emotional drama.
Andere Titel die gerade angesehen werden