Only You - (2021) - Netflix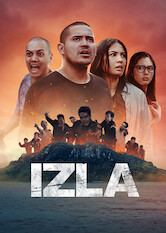 So entsperren Sie jede Film- und Fernsehsendung auf Netflix
1h25m -
Comedies
Two brothers accompany a group of vloggers on their search for a mythical island. But when they find it, they uncover one sinister secret after another.
Regisseur:

Barry Gonzalez

Besetzung:

Paolo Contis

,

Archie Alemania

,

Beauty Gonzalez

,

Isabelle Daza

,

Elisse Joson

,

Sunshine Garcia

,

Analyn Barro

,

Aiko Climaco

,

Nino Muhlach

Netflix-Wertung:

6.5/5
Rotten Tomatoes Wertung:
0/100
Verfügbar in:

Nicht verfügbar, wo Sie wohnen? Erfahren Sie, wie Sie Netflix entsperren und diesen Titel ansehen.

Verfügbar seit:
2021-11-25
Ähnliche Titel:

Zusammenfassung
Destiny. Faith (Marisa Tomei) believes that two soul-mates can be united if they find each other. From the Ouija board she has found the name of her missing half and it is D-A-M-O-N B-R-A-D-L-E-Y. Later at the carnival the fortune teller sees the name Damon Bradley in the Crystal Ball and Faith is convinced. She is told that "You make your own destiny...don't wait for it to come to you" but she is looking for Damon. 14 years later she is engaged to a dull podiatrist and plans to marry until she gets a call from one of his classmates who is on his way to Venice Italy. The classmate is Damon Bradley. Rushing to the airport to see her soul-mate she misses him and the plane but decides then and there to go after him. So Faith and her sister-in-law Kate both board the next plane for Italy hoping to find her Damon.
Andere Titel die gerade angesehen werden